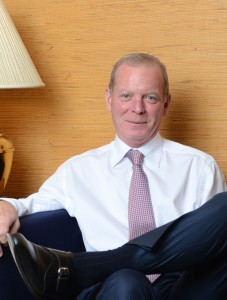 For more than 35 years, Mike Cargill has been achieving results for clients in corporate and financial public relations, investor relations, business-to-business, technology and professional services public relations.
At Marston, he has supervised successful programs for Major League Baseball (including turning Jackie Robinson Day into a national media event), General Motors OnStar (including the product launch and national awareness campaign for the GPS technology) and global advertising agency Ammirati Puris Lintas (reshaping the agency's reputation as one of the most respected ad agencies of the 1990s). He also supervised results-oriented programs for Foote, Cone & Belding, Hill Holliday, Rosetta, the Interactive Advertising Bureau (IAB), Wang Laboratories and MasterCard International.
Cargill also has experience in developing public relations programs that advance the image and reputation of law firms, explain legal issues to lay audiences and support litigation efforts through strategic communication with the media. He holds a law degree from Cleveland-Marshall College of Law.
Early in his career, he served as director of corporate communications at CUH2A, a national architecture and engineering firm in Princeton, NJ. He was also an executive at two New England public relations firms, where he supervised successful programs for several high-technology hardware and software developers.